Wednesday, January 19, 2011 at 7:02PM
Happy New Year, Welcome Winter and Goodbye, Winter Whiners!
I am so tired of people whining about winter!  Everybody knows a few Winter Whiners.  They're the ones who can hardly make it to the first official day of winter without complaining:  "It's cold!"  Wah, wah, wah.  "I can't wait 'til spring."  Wah, wah, wah.  If that sounds like you, what you need is a fresh perspective on the joys of the season from a relocated So Cal Gal, so I'ma bring it to ya!  The most important thing is to not focus on the absence of sun and outdoor warmth.  Winter brings its own set of unique opportunities - here are a few of them!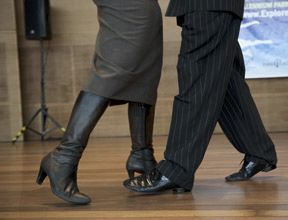 Learn To-Do It
:  In warm weather, it's practically impossible for me to commit to taking any classes (unless they're outdoors), because outdoors is where I want to be.   However, in January, taking classes is a great way to start satisfying your New Year's resolutions!  If your goals for 2011 include starting or expanding your business, you'll find listings for excellent classes at both the Chicago Urban League and the Women's Business Development Center.  Both organizations' classes are taught by professionals in the relevant subject area.  Whether you need motivation, a primer or practical guidance on expanding your business, you're bound to find classes that suit your needs.  Learn or refine your cooking skills with the
World Kitchen
series!  It's an immensely popular series, so be sure to
view the entire schedule
 and make your reservations
early
.   To satisfy your peace and fitness goals, try
Tai Chi
 or
Sweat! Revitalize De-Stress: Dancing with the Drum
.  We also have listings for dance, acting - even wine appreciation!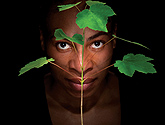 Theater
:  Chicago is renowned for its theater offerings and "non-summer"  is the perfect time to snuggle in a nice, cozy theater and enjoy performances that are far more riveting than what you might see on the big screen (or the medium screen in your bedroom). But, what you might not know from simply visiting mainstream websites is that there are also numerous culturally-diverse* performances taking place!  Now playing: 
Eclipsed
, at Northlight; Regina Taylor's
The Trinity River Plays
, at the Goodman Theatre;
In Darfur
, at TimeLine Theatre - and so many more!  Prices vary widely, but if funds are tight, take advantage of our keyword search, look for "
previews
" and enjoy the full performance at a significant discount!
GetAway To-Do It
:  In the summer, you'd have a hard time pulling me away from Chicago.  But, in the winter, a little trip can be just the ticket!  Hit the road with the
Sno-Gophers
and enjoy both local and national ski trips!  Escape the cold with Al Jarreau at
Jazz In the Gardens
in sunny Florida, or grab your passport and get a little more exotic at the
Dubai International Jazz Festival
!  Even if you can't make it out of town, you can easily take a local road trip to
Garfield Park Conservatory
on the West Side!  Parking is easy and once inside, you'll forget all about Winter.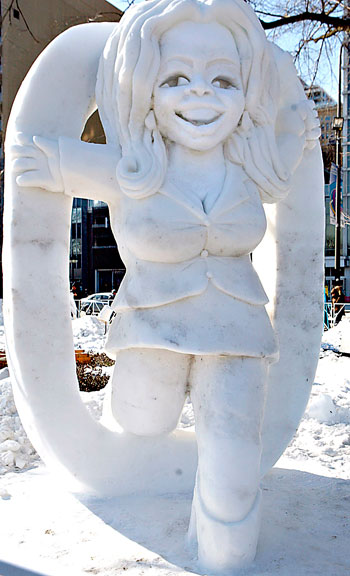 Seasonal To-Dos! 
Go 
for it big time and fully embrace the winter season with
Seasonal To-Dos
like these:
So there you have it!  Since we're going to be stuck with winter anyway, why not enjoy it for the delights it brings?
So, what are you going
To-Do
?
Stephanie!
Soleil@so-LAZE.com
www.so-LAZE.com
in

Chicago