Wednesday, October 5, 2011 at 9:23PM
So Long, Summer - Welcome Autumn!
It is, indeed, that time of year when the leaves begin to fall, the weather cools and many warm weather lovers wonder: "what now?"  It's true that it's not hard to find something
To-Do
in the summer - it's just hard to keep up with it all!  But, in the off-season (i.e., fall, winter and spring!),
Soleil's To-Dos
really
shines!  In fact,
Soleil's To-Dos
was born in autumn eleven years ago and we still revel in our ability to unearth tons of really cool
To-Dos
to keep you entertained, enlightened, engaged and excited year-round!  In your seven-day forecast we've got:
Afro Latino Live Series featuring Grupo Cha Cha
 - A new weekly Thursday series presented by Sound Culture!  Sound Culture has solidly established its reputation as a presenter of world music.  Look forward to heating things up each week with a dose of African Diasporic Music from Latin America!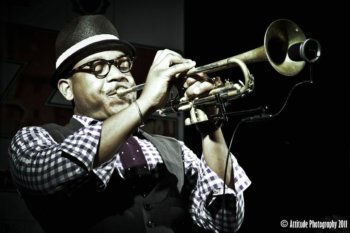 Chicago Jazz Ensemble - Musica Panamerico featuring Etienne Charles
 - On Friday, Trinidadian trumpeter and percussionist Etienne Charles teams up with the Chicago Jazz Ensemble in what is sure to be an exciting performance!  Go a little deeper with
Jazz Sessions
,
an informal conversation between CJE's Artistic Director Dana Hall and Etienne Charles.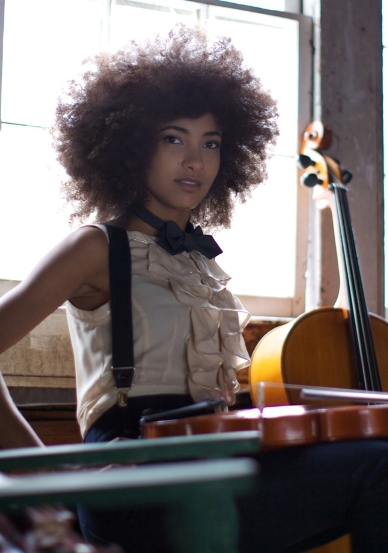 Esperanza Spalding's Chamber Music Society
 - Also on Friday - man - you might wish you could clone yourself!!  Esperanza is quite special.  It's such a joy to see and hear her perform.  Her passion for her music is matched only by her talent and charm.   Esperanza is truly and delight and Terri Lyne Carrington will be bangin' it out on the drums! 
Ugandan Orphans Choir
 - Du something different at DuSable this Saturday!  Five boys and five girls aged 8-11 invite you to share in their culture through dance, music and song, bringing a message of hope!
Black United Fund Living Legends/Passing the Torch Awards Benefit
 - Break out your finery and celebrate the year of the woman!  Awardees include Deborah O. Brown (NBC 5 Chicago),  Naomi Davis (Blacks In Green) and Zondra Hughes (Steed Media Group)!  ('Tis the season to be . . . Gala - so look for an upcoming
To-Dos
Letter
featuring a number of fabulous galas!)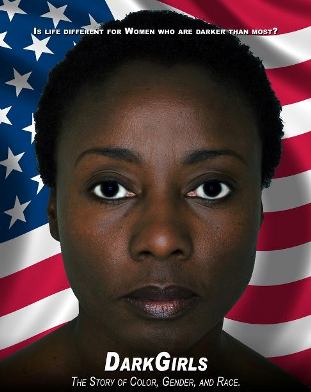 Dark Girls - Screening & Lecture
 - The long-anticipated screenings of this documentary have finally begun! 
Dark Girls
examines biases and attitudes relating to dark-skinned women.  The directors will participate in a lecture/discussion about the issues raised in the film.
Black Theater Alliance/Ira Aldridge Awards
 - Prime-Time Theater season is in full effect and here's an opportunity to show some love for your faves from the stage and behind the scenes.  We have a nice selection of productions on our
Theater Page
 and more are added regularly - so please feel free to indulge yourself!  If you're looking for a little more spooky in your theater,
Chicago Stage Reviews "Spooky Theater"
will get you off to a hell-raising start!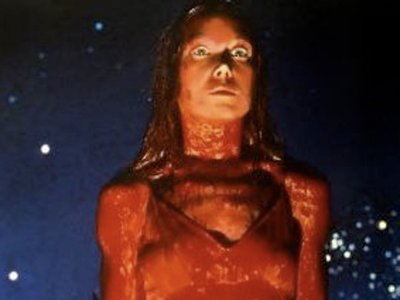 Halloween To-Dos
- Sad, but true: we have put away the Festival Page.  :=(  But, don't spend too much time whining because we've replaced it with
Holiday and Seasonal To-Dos
!  You'll find a range of Halloween options for the young and for the young at heart!  We're always adding more cool
To-Dos
here, too - family fun days, short group getaways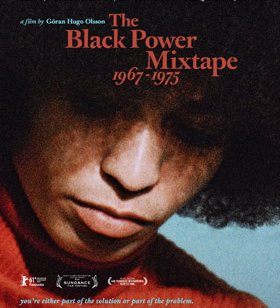 The Chicago International Film Festival
continues through October 20th and the line-up is fantastic!  Check out
Soleil's Picks
from the Black Perspectives and World Cinema categories.  But, wait - there's more!  DuSable is showing
SankofaSpirit Movies with a Mission - Harlem's Mart 125: The American Dream
; ICE Theaters' Black World Cinema continues its series with
Viva Riva
;
The Black Power Mixtape 1967-1975
 (with  Angela Davis, Stokely Carmichael and Bobby Seale) is being screened at both DuSable
and
the
Music Box Theatre
; and . . . and . . . well, there's just so much more
To-Do
!!  (In fact, I'm probably going to have to update this post when I realize I've left out a few über-neato
To-Dos
.)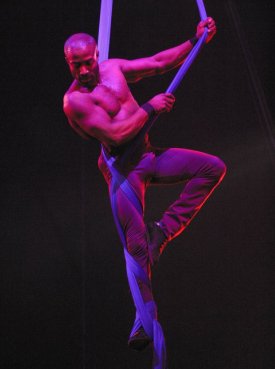 UniverSoul Circus -
The magic continues in Washington Park through October 16th.  It's a crowd-pleaser every year, but I'll never forget
my magical introduction to the UniverSoul Circus
. . .
 Trust me, there's still so much more
To-Do
!!  (In fact, I'm probably going to have to update this post when I realize I've left out a few über-neato
To-Dos
.) 
So, I hope you feel a little reassured and trust in
Soleil's To-Dos
as we embark on another journey through the "off-season"!!