Wednesday, November 2, 2011 at 6:09PM
Spooky Sights, Sounds, Songs & Soirees!
Can you believe we're at the end of October
already
?!?!  The ghosts and goblins are coming out and we've got a bunch of ways that you can get in on the action!  Whether you have the kids in tow, want to get your party on, listen to some music or enjoy the last of the good weather, we've got you covered!
Nightmare at 63rd Street Beach Haunted House
– One of my favorite beaches houses is being transformed for three days to give you a ghoulishly frightful experience!  Ten scenes are so horrific that children under twelve are warned to STAY AWAY!!  Adults, enter at your own risk of having night terrors FOR DAYS following this this hair-raising experience!  [Cue spooky music, please.]  Friday, Saturday and Sunday.  Not recommended for children under 12
Dia de los Muertos Altar Walk -
Have you ever wanted to peek inside one of those homes in the historic Pullman neighborhood?  Well, on Sunday, several owners/artists will open their homes so that you can view their Dia de los Muertos Altars and art!  Enjoy this at-your-own-pace walking tour of homes and learn a little bit about this Mexican holiday that celebrates loved ones - both living and deceased!  The tour concludes with a reception in one of the homes.  Reserve your tickets in advance and save!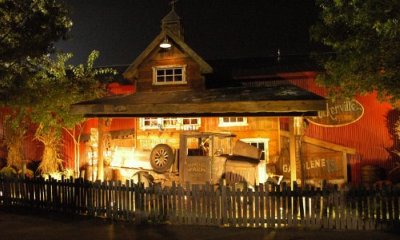 Bengston's Pumpkin Fest
– Kids
love
this
To-Do
! (Okay, this adult did, too!) The pig race is a favorite, and as those pigs race around the track repeatedly, I don't know which is louder - the squealing pigs or the kids squealing with delight!  They've also got this contraption that hurtles huge pumpkins through the air.  I don't know why it's so satisfying to watch these mashing pumpkins, but do be sure to verify the pedigree of any pumpkin pies that you purchase!  You'll also find a corn maze, petting zoo and an all-around good time!  Be sure to take advantage of the unlimited rides - included with admission on weekdays.  Continues through Halloween!
Northalsted Halloween Parade -
This is the fifteenth year for this evening parade that takes place on Halloween.  Whether you're a participant or a spectator, you're sure to get a kick out of folks competing in various categories, including Best Pet Costume, Best Drag Costume, Scariest Adult Costume, Most Original Adult Costume, Best Group and Audience Choice!  Line up on the sidelines for a look at the floats and costumes!  When the parade ends, the music begins on the Main Stage and the contest winner will be announced!
Día de los Muertos (Day of the Dead)
- The multi-cultural Chicago Sinfonietta presents this stirring program that combines classical compositions and guitar for a program that honors both the spirit of the holiday and ancestral spirits.  Priced at only $10-15, this program affords an opportunity for all to participate this cultural experience of reflection.  (Check out the
Dia de Muertos (Day of the Dead) XXV
at the National Museum of Mexican Art, too - it runs through December 11th and includes some fantastic programming!)
Need More To-Do?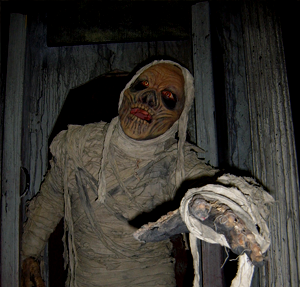 Museum of Science & Industry Spooky Science
– Visit the MSI this Halloween season and participate in hair-raising Spooky Science!  Witness giant pumpkins dropped from the Museum's balcony as an experiment in gravity and more! Continues through (and
free(!)
on) Halloween!
Connecting Over Candy
-
National Association of Women Business Owners
presents a unique networking event that benefits the residents of Chicago's
Mercy Home for Boys and Girls
.
Screams In the Park
– Secret passageways, torture chambers, and vats of deadly acid . . . Not recommended for children under thirteen.  Continues through Halloween!
Dream Reapers Haunted House
– Dream Reapers Haunted House is over 14,000 square feet of sheer terror, with over 22 rooms, 40+ animatronics and over 40 actors and actresses. Continues through Halloween!
Brookfield Zoo's Creatures of the Night
– Bear witness to an ancient ceremony where pumpkins found guilty of crimes against Halloween will be SMASHED by our 25 foot Gruesome Gourd Executioner. How far will the guts fly? Will you be safe? Continues through October 30
th
!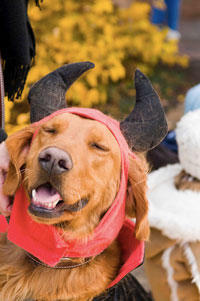 Spooky Pooch Parade
– Cleverly costumed canines march the parade route to celebrate Halloween. Spectators are invited to line the parade route for a barking good time.
Trains, Tricks & Treats - Family Fun In the Model Railroad Garden!
Families are invited to come to the Chicago Botanic Garden in costume and trick-or-treat throughout the Model Railroad Garden (decorated with spider webs, spiders, ghosts, goblins and other spooky horrors). October 29
th
and 30
th
.
Boo! at the Zoo
- Little ghosts and goblins of all ages are sure to have a howlin' good time! Our not-so-scary and fun-filled event has something for the entire family to enjoy!  October 29
th
and 30
th
.
Spooky Singalong Kids Concert -
Calling all ghouls! Bring the whole family to this spooky, but not scary, sing-a-long featuring the Old Town School of Folk Music Wiggleworms faculty. Be sure to wear your Halloween costume!
Looking for more
To-Do
?  There's a lot more, so don't miss out!!!
Visit Soleil's To-Dos
regularly for the most up-to-date listings!  Whatever you decide
To-Do
, make it a Happy Halloween!
Stephanie!
Soleil@so-LAZE.com
SOIREES!
in

Chicago