Wednesday, May 25, 2011 at 7:34PM
Just Hangin' Around
Chicagoans: Come Out & Play-yay! It's Festival Season!
June 13th Update: The SummerDance and African Diaspora International Film Festival schedules are released!June 2nd Update:  The Jazzin' at the Shedd Schedule is released! Detour JazFunk opens on June 22nd!
What is a festival?  According to
www.Dictionary.com
, it's a period or program of festive activities, cultural events or entertainment.  Well, at
Soleil's To-Dos
, we err on the side of
reckless abandon
when it comes to our
festival schedule
!  You'll find big fests, neighborhood fests, film fests, book fests, music fests, food fests and more!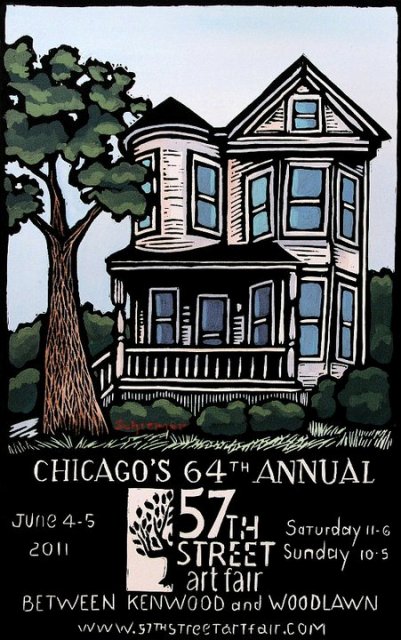 Okay - it may not feel like it, with the weather fluctuating between 84 degrees and
freezing
, but festival season is here!  I started out the season this past weekend by trying out the
Lakeview MayFest
at 3100 N. Ashland.  They bill themselves as the "kickoff" to the festival season.  Not!  Why not?  Because it's a small, parking lot "asphalt fest" with hokey music and $10 admission.  (I couldn't even bring myself to pay it!)  In
our
book, the festival season still kicks off on the first weekend of June with the 
57th Street Art Fair
! This sprawling festival provides a nice variety of art, food and fun for the whole family (including dogs!) as you meander through a small neighborhood park and tree-lined streets.  And it's free!
Soleil's To-Dos
will continue to bring you our pick of festivals and more, with a little commentary on what you can expect.  And here's a rundown on what you can expect this season!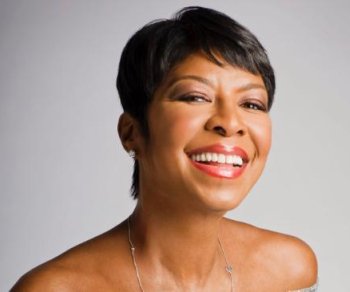 Taste of Chicago
:  For a while it was uncertain as to whether there would actually be an admission charge for The Taste this year.  Well, there will be no admission charge, but the City has found other ways to cut costs.  This year, Viva! Chicago Latin Music Festival, the Chicago Country Music Festival, Celtic Fest Chicago and the Chicago Gospel Music Festival will be incorporated into The Taste, with each fest representing a themed day of music.  The music line-up suggests that some cost-cutting was done - the only names I recognize are Loretta Lynn and Natalie Cole.  It's a shame that four of our music fests have been cancelled, but at least they'll still have a chance to represent!
SummerDance
:  Happy Fifteenth Anniversary, SummerDance!  Every year, that dance floor gets tighter and tighter, but this year, a dance floor expansion is underway!  That's right - the dance floor expands from 4,600 to 5,000 square feet.  Okay, that's a 
little
 roomier, but not as roomy as SummerDance In the Parks! As in the past couple of years, on select Wednesdays you'll be able to enjoy SummerDance at Humboldt Park Boathouse, Jackson Park/63rd St Beach and the Athletic Field Park.  If you want to spread out your blanket or chill in a lawn chair with some food and libations, SummerDance In the Parks is a nice, uncongested opportunity to get your picnic on!  SummerDance starts on July 7th, but schedule hasn't been released yet.  You can bet we'll have it posted as soon as we get it!
Outdoor Film Festival
:  Cancelled, but . . .
Movies In the Parks
:  Isn't!  There are tons of movies being shown in parks all over the City!  We're especially excited about some documentaries such as 
Straight, No Chaser - Thelonious Monk
;
Listen Up: The Lives of Quincy Jones
; and,
The Hip-Hop Project
.  Young and old will enjoy 
The Wiz
;
Let's Do It Again
and
ET. 
 We've made our picks based on neighborhoods (parks we love and parks we'd like to discover) and the movies themselves, but you can also explore the full schedule on the Chicago Park District website.  At MIP, you'll find plenty of room to spread out and barbeque.  Amble on in at your leisure and you'll still find room to enjoy the flick!  MIP is free(!) and a perfect night out for families, loving couples and . . . hmmm 
GROUP OUTINGS
!!!  Yeah, I'll pick a movie and a date and I'll bring the mojitos (uh . . . I mean fresh lemonade with mint leaves, Officer)!!!  Stay tuned for details on this
Soleil's Simply Social Outing
. . .
On behalf of
Soleil's To-Dos
, in order to make things easier for you
To-Do
it - I get out
To-Do
it myself!  Please be sure to check out
SunSpots
for my blog posts that cover a number of summer
To-Dos
- with more to come this summer!  Stay with us as we continue to update the festival schedule and provide you with a comprehensive guide to your summer faves - all in one place!  Take advantage of our calendar features to set e-mail or text reminders, forward
To-Dos
to friends & visitors, receive e-mail or text notices of updates and so much more!
Don't forget about
Bike the Drive
on Sunday, May 29th and
Musician's Network MECCA's Music Mondays
kicks off at the Harbor on Monday, May 30th with the Best  of the Best Open Mic performers from 2010!
Whatever you decide
To-Do
, have a wonderful Memorial Day Weekend!
Stephanie!Soleil@so-LAZE.com
SUMMER FAVORITES!