Thursday, June 16, 2011 at 4:41AM
Just Hangin' Around
(Please tune in to WCIU's
You & Me This Morning
  on Friday to catch me in my first appearance on
The Weekender
segment with Jeanne Sparrow and Melissa Forman!)
Happy Father's Day!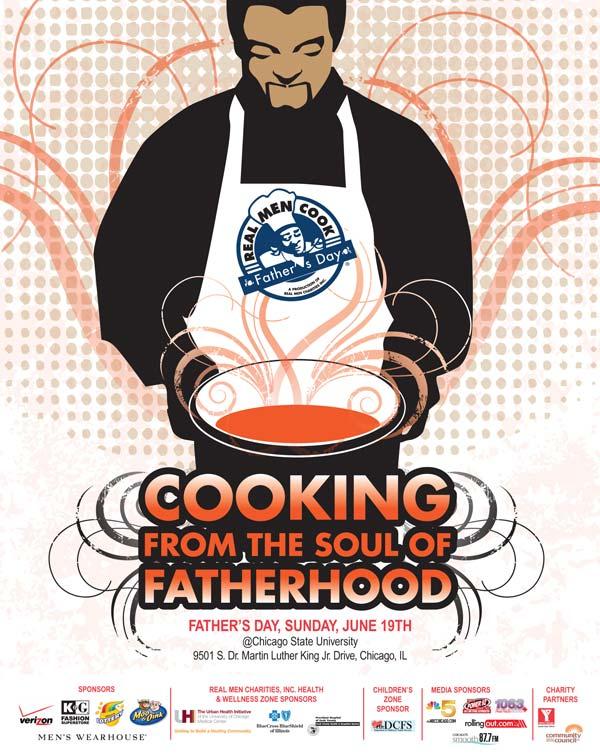 Father's Day is right around the corner and, if you're looking for something
To-Do
, we've got some options for you!  On Sunday, Chicago Bears' J'Marcus Allen is the co-host of
Real Men Cook
, which features food samples (included with admission) prepared by Real Men, but also entertainment, health screenings and healthy cooking demos, children's activities and more!  Each year, Real Men Cook grows in size and scope, but it maintains its focus on food, family and health!
Real Men Charities a member of the White House National Fatherhood Leadership Group, and presenter of the Real Men Cook Father's Day events will officially kick off the White House Year of Strong Fathers and Families Initiative and will be recognizing President Barack Obama as Father of the Year.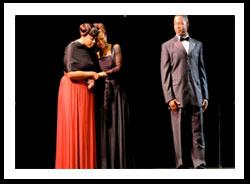 Also on Sunday, the South Shore Opera company presents
"Mischief, Mayhem, and Merriment!"
  This
free
program takes place at the South Shore Cultural Center and features arias, ensembles and scenes from
Figaro
,
Magic Flute
, favorite and rare operas and a rousing closer! The company has three main goals: to make opera and musical theater more accessible to diverse Chicago audiences on the Southside and elsewhere; to enhance the lives of youth by offering music education and outreach programs; and to provide greater opportunities for diverse artists to perform in professional productions. 
While you're there, you might even be able to get in a reservation at the Parrot Cage, a restaurant operated by the Washburne Culinary Institute – part of Kennedy King College. 
Check out their menu
!  Or, just picnic or barbeque right there on the park grounds and keep it simple!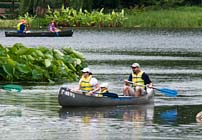 For the outdoorsman-Dad, try
Father's Day Canoe Adventure
at the Chicago Botanic Garden!  For $89-112 per canoe, you can have the rare opportunity to explore the Botanic Garden via its lakes!  On this scenic, hour-long ride, you'll enjoy canoeing and a bit of an education about efforts to "restore and enhance the Garden's miles of lakeshore.  There are dining options at the Garden and plenty of restaurants in the surrounding area.  Don't miss out on this unique opportunity to explore the lovely Botanic Garden! 
If your dad loves vintage cars, the
Fathers Day - Classic Car Brunch
will be right up his alley!  Webster Street fills with classic cars as dads pull out all the stops with their retro rides.  Park
your
retro ride and enjoy free brunch – or just come to enjoy the sights!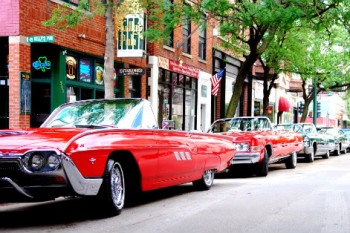 And if you're looking for someplace to eat on Father's Day, be sure to check out Audarshia Townsend's, the 312 Dining Diva, blog
Cool Things To Do On Dad's Big Day . . .
for some GREAT recommendations!
On a side note, I've been getting a lot of questions about our annual outing to Ravinia Park.  I've decided to cancel it this year because I thought the $85 price tag (food, drinks, train and lawn ticket)  is far more expensive than it ought to be.  I'll try it again next year - hopefully with sponsorship dollars to help defray the cost.  However, I will do a series of local Simply Social Outings to SummerDance In the Parks, Movies In the Parks and Concerts In the Parks.  Stay tuned for details!
Happy Father's Day!
Stephanie!
Soleil@so-LAZE.com
www.so-LAZE.com
There are a few other cool To-Dos coming up that you ought to put on your calendar!
Thursday:
The Experience w/ Ledisi
Music Without Borders: Dandana - A Celebration of Muslim Voices f/ Hakim and Alim Qasimov Ensemble
Friday:
African Diaspora International Film Festival
– Opening Night!
Adler After Dark
Taste of Randolph Street f/ The Heavy
 (Friday - Sunday)
Summer Lovin'
Hopera: Unleashed A Hip Hop Opera
Saturday:
Rainbow PUSH 40th Annual Conference - Closing The Gap
(6/18-22/2011)
Lake Meadows Art Fair - Her Legacy A Tribute To Dr. Margaret Burroughs
(Saturday and Sunday)
8th Annual Juneteenth Conference & Festival w/ Dr. Jeremiah Wright
Timuel Black - Remembering the New Deal
Will Downing and Lalah Hathaway
Urban Legends Comedy Tour
Sunday:
Jazz On A Summers Day f/ Goran Ivanovic and Andreas Kapsalis & Trevor Watts and Veryan Weston
N'Digo Foundation Gala - A Tribute 2 Men
Monday:
James H. Lowry: Minority Business Success
Tuesday:
Tuesdays on the Terrace: Brent Kimbrough
Julia Huff
Wednesday:
Jazzin' at the Shedd - Detour JazFunk
– Opening Night!
iRock Jazz Presents Straight Ahead Wednesdays w/ Marqueal Jordan
Summer Breeze: MoFitz Project
World Music Wednesdays: Carioca Trio
in

Chicago