Wednesday, October 24, 2012 at 4:18PM
Boo!!
Halloween isn't just for kids - there are plenty of ways adults can get in on the fun!  On our
Seasonal
page we have listings for haunted houses, costume parties and family events, but we're really excited about three ways to celebrate Halloween in Retro Style!
Music Box of Horrors
 - Friday, October 26th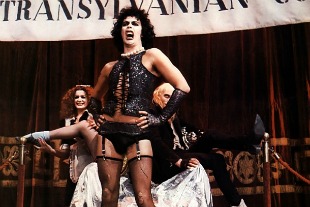 To-Do!  
Our monthly screening of this cult classic is never for the faint of heart.
Join us as we do the Time Warp again! Midnight Madness ensures that what's happening in the audience is just as entertaining as what is on screen.
For 35 years, The Rocky Horror Picture Show has delighted audiences and terrified parents. The Music Box Theatre is the proud Chicago home of The Rocky Horror Picture Show. Every screening has a shadow-cast of the film (that's actors acting in front of the screen during the film), and the Halloween screenings are known to sell out!
Soleil's Take:
  Oh - quit foolin'. You know you want to put on some ripped up fishnets, grab your toast and umbrella and join in the fun!
Fright Fest Fiasco
 - Saturday, October 27th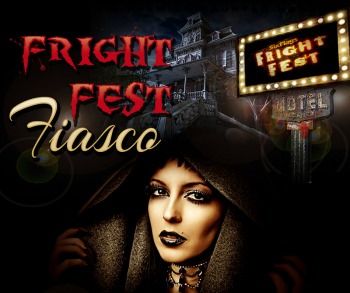 To-Do!  
Remember going to Great America after prom? Remember the matching outfits? Remember riding the Eagle backwards? Remember getting excited when you saw the merry-go-round as you drove up from the parking lot? Remember the Demon, The Tidal Wave, the bumper cars, the Whizzer? Well the park has changed some but the fun has not!
So we will be reliving the magic of our teenage years and to add to it we will be going on the last night of Fright Fest! Never been to Fright Fest? You don't know what your missing! The entire park is decorated Halloween style, there are hundreds of people dressed up in their spookiest costumes, and at night it is like being in one great big haunted house, with roller coasters! There are special shows and games and booths and so much more. We are excited just talking about it!
Blacula: Young, Black & Undead
 - Wednesday,  October 31st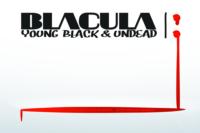 When Franklin Park discovers that the love of his life is dating an ancient African vampire, no one believes him, so he enlists the help of a strange vampire-slaying duo to help save the girl . . . and maybe even the world.
Inspired by the famous 1972 Blaxploitation film, Blacula is a tragicomedy with funk music that explores sexual politics and the enduring love of a man for a woman.
"Provocative and redemptive, this will be a theatrical event not to be missed" says playwright Reginald Edmund.
The Chicago production will be directed by Ilesa Duncan.
Miscellaneous Info:  
Costumes encouraged!
 More Halloween To-Dos!
Latino Art Beat Film: Visiting the Museum & The Mummy
"Magique" - Halloween & Masquerade Day Party
Hallowed Haunts
Holloween Bash
Boo! at the Zoo
Spooky Singalong Kids Concert
Halloween Magic 2
Mischief Night
Hallow's Eve Chicago Poetry Bordello
Black Magic Halloween Jam
Rocky Horror Picture Show vs. Beetlejuice
Dia de los Muertos
Dia de los Muertos Party
Ongoing Halloween To-Dos:
Spooky Science
Bengston's Pumpkin Fest
Dream Reapers Haunted House
Screams In the Park
HallowFest - A Garden of Good . . . and Evil!
Spooky Space at the Adler!
Brookfield Zoo's Creatures of the Night
Boo! at the Zoo
in

Chicago