Thursday, October 20, 2011 at 7:53AM
So Long, Summer - Welcome Autumn!
When I started this post, it was nice and sunny and the leaves were still kinda full of leaves.  However, after the night we had last night, we're lucky if we still have
trees
let alone leaves!  Nonetheless, in this
To-Dos
Letter
I've included a few cool opportunities for outdoor adventure - or outdoor relaxing.  Grab the kids, a loved one or wrap your arms around yourself and check out some of the activities in suburbs from 25 minutes to an hour and a half outside of the City.  In case the weather doesn't cooperate this weekend, I've also highlighted some indoor
To-Dos
, so keep reading!
Apple Seasons Apple Orchard, Pumpkin Patch and Corn Maze:
Here's a nice outing for seniors, youth, couples, friends - everybody!  Enjoy apple picking, wagon rides, petting zoo, shooting apples from canons, pastries, cider and tasty delights all in a beautiful and serene setting with century-old oak trees and picnic tables.  On this 150-acre farm you'll also find a market stocked with all sorts of kitchen items for baking and unique gifts for the holidays. Apple farms is in Woodstock, about an hour and a half outside of the City.  Open Daily;
Prices Vary
.
The Morton Arboretum
:
  I always talk about going to
Starved Rock
, but there are closer places you can go to take a hike and revel in the beautiful fall foliage.  The 1700 acre Morton Arboretum is a lovely setting with 16 miles of easy walking trails.  Have a bite at the
Ginkgo Restaurant & Café
or pack a basket!  Then try out the
Theatre-Hikes®
(weekends through October),
where you'll walk along with the action from
The Night of the Living Dead
from scene to scene outdoors!  Located in Lisle – about 25 miles west of Chicago.  Open daily, 7am – sunset.  $11; Children 2-17, $8. 
Waterfall Glen Forest Preserve
:
  If you're looking for a more rugged hike, the 11 miles of limestone- and turf-covered routes amidst the 2,472 acres at Waterfall Glen should satisfy you!  You can bike or hike any number of wide trails or seldom explored pathways.  You're sure to find a plenty spots take in the view, so be sure to sit a spell and enjoy!  Picnic in the grassy areas, and even light a campfire!  Yummm . . . I can taste the s'mores now!  Open daily, one hour after sunrise until one hour after (ahhhh) sunset!  In Naperville, 35 miles west of Chicago.
Other Things To-Do
Thursday:
Adler After Dark: Spooky Space
Sue Duncan Children's Center Fall Fête Fundraiser
The Black Power Mixtape 1967-1975
Afro Latino Live Series f/ Planeta Azul & 'Passistas' Samba Dancers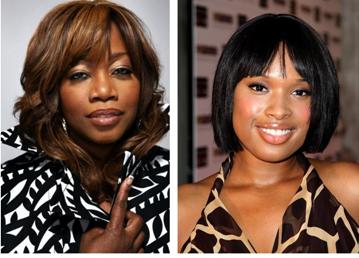 Friday:
ALC Humanitarian Awards Dinner f/ Regina Taylor and Jennifer Hudson - At the Fairmont Hotel; includes performance by Terisa Griffin.
more more more . . . future - A raucous and powerful dance theater performance by Faustin Linyekula draws from personal experience to explore the struggle of life in the Congo.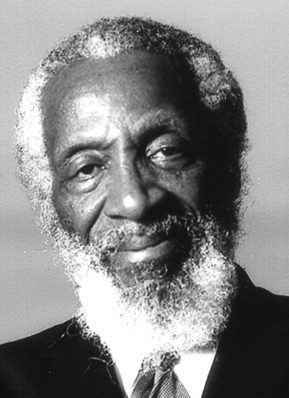 Saturday:
Public Art | Public Spaces Tour
 - Kicks off by tour bus at 51st & Calumet; includes food and discussion.
A Luta Continua/The Struggle Continues "An Afternoon with Dick Gregory
"
Cultural Couture f/ Aniba Hotep & The Sol Collective
 - Get yourself a serious dose of funky soul with a retro vibe!
Monday:
Black Theater Alliance/Ira Aldridge Awards
Tuesday:
Black Creativity: Alternative Energy Technologies Panel Discussion
Screams In the Park (Closing Week)
Wednesday:
Bengston's Pumpkin Fest (Closing Week)
World Music Wednesdays: M.A.K.U. Sound System
Looking for more
To-Do
?
Visit Soleil's To-Dos
regularly for the most up-to-date listings!  Whatever you decide
To-Do
, make it a fabulous fall weekend!
Stephanie!Soleil@so-LAZE.com