Friday, October 8, 2010 at 7:19AM
Got To-Do It Early:  Galas Galore!! 
There are so many fabulous black-tie/gala To-Dos coming up that I could not help but give you a run-down of my wishlist from the Got To-Do It Early page!  It's fun to get dressed up and enjoy a festive evening out.  The buzz of excitement is often both audible and palpable, particularly when the evening includes a special performance - like Al Jarreau or Lizt Alfonso Dance Cuba!  We've got plenty to choose from here - the spectacular, the divine, the sublime and galas that incorporate dance, live music, art, theater, history, fashion and film.
Galas are also a whole lotta fun when you share a group table with friends - or strangers!  You're welcome to comment below and let us know which of these To-Dos gets you excited - and maybe there will be enough excited people to share a table!  (I've got to break out my calculator for this one . . . )
October 8:  6th Annual Vive la Hispanidad -
This
To-Do
is
not
be one of those stuffy, no dancing affairs. Claro que no - this is gonna be una fiesta con a lovely venue, comida sabrosa and festive attitudes! Vive la Hispanidad is a Hispanic Heritage Month celebration that takes place at the lovely Galleria Marchetti, where you'll find live entertainment, food stations with a wide variety of "sizzling" cuisine from several Chicago-area restaurants, cocktails and art displays.  And,
dancing to the Latin beat
!  Tables seem to be primarily reserved for sponsors, with additional, limited general seating.  A portion of the proceeds from this
To-Do
 will benefit
The Resurrection Project's
"La Casa," an initiative that aims to provide local college students access to housing. 
Attire:  Festive Cocktail would do the trick! 
Price: $75 (if you heeded my advise and purchased by September 24th); otherwise, $100 (includes food and drinks).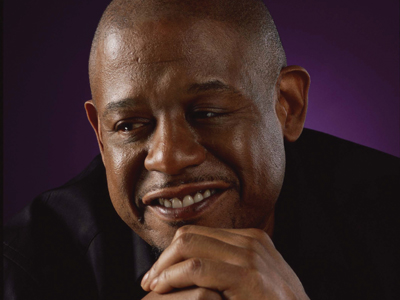 Saturday, October 9, 2010:  CIFF/Black Perspectives Tribute: Forest Whitaker
Presented as part of the Chicago International Film Festival, Black Perspectives focuses on film from the African diaspora.  Each year, Black Perspectives kicks off with a Tribute to a noted producer, actor or writer.  This is the first year that I'm aware of that CIFF has provided a low-cost option to attend the Film/Tribute portion of the program only. Don't do it though! Go ahead and spend another $45 and enjoy what is typically a very cool post-Tribute reception. The reception is normally pretty lavish, with a celebratory atmosphere and is well-worth the cost! As in the past couple of years, the Tribute will take place in the Chase Auditorium, but the reception follows a few (walkable) blocks away at The Wit.  
Attire:  For this To-Do,  cocktail attire would be appropriate.  In the past, the reception has pretty much been an on-your-feet affair, with limited seating available - so plan your footwear ahead! 
Price: $40, Tribute only; $85, Tribute and AfterParty.
Harry Lennix Hosts


October 16, 2010:  Chicago Defender Newsmakers Awards & Scholarship Gala 
This year, the Chicago Defender celebrates is 105th Anniversary at its annual Gala!  Look forward to some serious celebrating with host Harry Lennix and a live preview performance by Black Ensemble Theatre!  The awards program recognizes "world-class citizens who display the highest level of leadership, whose commitment to excellence is empowering, and whose achievements are unparalleled."  This year's awardees include Barbara Allen, producer of the recently released documentary DuSable to Obama:  Chicago's Black Metropolis, and Lifetime Achievement Awardee, Muhammed Ali! This To-Do includes a cocktail reception, sit-down dinner with assigned seating and live entertainment to accompany your dance moves following the awards program!
Attire:  Cocktail or Black-Tie
Price:  $200 
The Birthday Party

October 22, 2010:  LAC Honors Dr. Margaret Burroughs with the Legends and Legacy Award  


The Leadership Advisory Committee (LAC) of The Art Institute of Chicago "provides counsel, new perspectives, and support to the museum on all matters relating to the engagement and advancement of African Americans in the life of the institution."  This year the LAC honors Dr. Margaret Burroughs as the  second recipient of the Legends and Legacy Award.  At 93, Dr. Burroughs has a rich history in Chicago, credited with establishing the DuSable Museum in 1961.  The evening begins with a program recognizing Dr. Burroughs contributions and concludes with a reception in the Modern Wing.

Attire:  Cocktail or Black Tie! 
Price: $60-250
Designs by 71Jules

 October 24, 2010:  Sexy & Sustainable: The Vert Couture Eco-Fashion Show & Charity Benefit


Looking for something a little different?  Well, in what is only its second year, Vert Couture is destined to be über cool!  Verte Couture closes out Chicago Fashion Focus Week with this unique "eco-fashion" show.  "From conscious fashions to sustainable snacks and cocktails in the VIP lounge to eco-gift bags, Vert Couture [brings] sexy to sustainability." 
Purchase VIP tickets and enjoy a pre-fashion show reception with tasty hors' d'ouevres by Karyn's On Green.  (Karyn is the vivacious, 61 year-old owner of a growing vegan franchise of raw and cooked cuisine, health, beauty and spa products!  I could go on and on about her, but let it suffice to say that she can make vegan bacon out of mushrooms that taste better than the real thing!  Yes.  The woman is bad!)  VIP tickets also gives you access to preferred seating (otherwise, I believe it's standing room only) during the fashion show, which takes place at the 80,000 square foot, LEED-certified, Mercedes Benz of Chicago showroom.
The fashion show will feature head-to-toe (yes, shoes, too!) looks by a variety of eco-fashion designers, including several local ones.  You'll have an opportunity to pre-purchase designs from the designers Spring/Summer collections.
There are far too many layers of coolness to this To-Do for me to detail in this post, so do be sure to click through the headline link for a whole bunch of links to sites of participants and cool stuff like the video below! 
Attire:  Something from hemp or tie-dyed?  :=)  I suggest mixing it up and wearing something a little eclectic! 
Price: General - $35, Advance, $50, Door; VIP - $75, Advance, $100, Door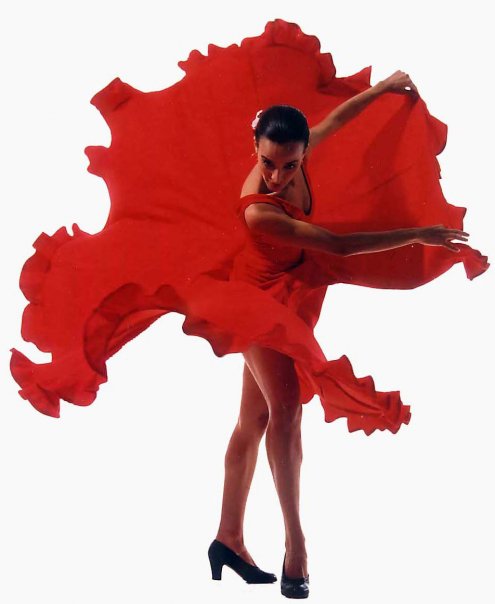 October 29, 2010:  A Night in Havana Gala Benefit f/ Lizt Alfonso Dance Cuba 
Here's another T0-Do that holds the promise of a magical evening.  The Gala begins with a cocktail reception, followed by dinner at the Palmer House Hilton.  Then, brace yourself for an exciting performance by Lizt Alfonso Dance Cuba!  The electric and sultry performance combines "flamenco, ballet and contemporary dance with Spanish and Afro-Cuban rhythms" and the live band is the perfect companion!  Live Cuban music and dance?!?! This is gonna be smokin' - and I am neither jokin' nor tokin'! Take a look at the video preview and see (and hear!) for yourself!
The evening continues with a Dessert Party in the theatre lobby.  Sounds good to me!  So, who's down to go in for a table for ten?
Attire:  At this price, it must be Black Tie!
Price: Gala, $500-750; Performance only, $30-69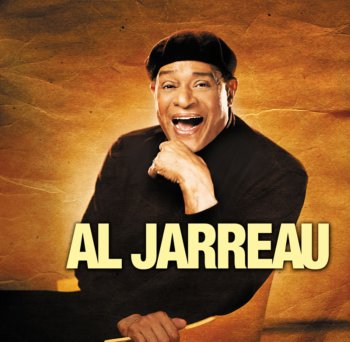 November 6, 2010:  Chicago Urban League Golden Fellowship Dinner 
 Two words:  Al Jarreau!!!!  Okay, two more (and the ampersand is a symbol, not a word):  Glitz & Glamour.  Okay, for real, just one more:  Go! 
This Gala is truly an elegant To-Do, worthy of breaking out your finest black-tie gear!   From the cocktail reception, to the dinner, to the after party with dessert bar, the Chicago Urban League pulls out all the stops!  This year should be better than ever with a live performance by Al Jarreau - worth the price of admission by himself!!!  Toward the end of July, Al was in intensive care in France because of possible fatique and difficulty adjusting to the altitude in the Alps.  The 70-year-old had to cancel a few tour dates, so it's good to see that he's recovered and I'm sure the performance will be amazing!
Attire: Black Tie
Price: $500-600 
 
Melba Moore


November 20, 2010:  Commit: An Evening with the HistoryMakers
The Chicago HistoryMakers are also celebrating an anniversary - their tenth!  Celebrities will be in full effect with Common, Susan Taylor, Khephra Burns, Denyce Graves, Nikki Giovanni, Gwen Ifill, and Cathy Hughes.  Prepare to be delighted with musical performances by BeBe Winans and Melba Moore! 
"The HistoryMakers
is single largest archival collection of its kind in the world.  [Its] goal is to complete 5,000 interviews of both well-known and unsung African American
HistoryMakers. 
In doing so, [they seek] to include the stories of individual African Americans along with those of African American organizations, events, movements and periods of time that are significant to the African American community."
The theme for this To-Do is COMMIT, with the HistoryMakers urging attendees to COMMIT their time, resources and dollars to helping the HistoryMakers increase their collection of African-American testimony and history.  If you'd like to COMMIT to attending, share your comments below and maybe we'll get a group table together!
Attire:  Black Tie
Price: $500 
There you have it!  For a mere $2,400 you can schmooze, rub elbows, check out some art, dance, theater, fashion, live music and more!  Want to get more out of your Black-Tie party?  Let us know which of these
To-Dos
you plan to attend and we'll share the experience!  Whether or not you attend some or all, be sure to stay tuned to Sun Spots 'cuz I'll be sharing the full experience in words and photos! 
Stephanie!
Soleil's To-Dos
www.so-LAZE.com